The next big IBM Connections Community event – Social Connections 9 – takes place November 05/06 in Ehningen / Germany. The theme of the event is "Working out loud" and it offers tons of sessions all around IBM Connections and Adoption in the social software world.
This will be my fifth Social Connections Event after Zurich, Prague, Stockholm and Boston, for me all of them were great experiences and personally very successful.
I have been working with ESS / ICS / Lotus products since 2000 and I followed many other community members through blogs, forums, web events and tweets, but I rarely had the chance to meet any of them in person. This changed with Social Connections V – I sent my first English session on the topic of scripting in IBM Connections and was accepted. I still can remember the warm welcome of Sharon , Klaus , Stuart , Simon , Femke , Sandra and Tim – it was phantastic!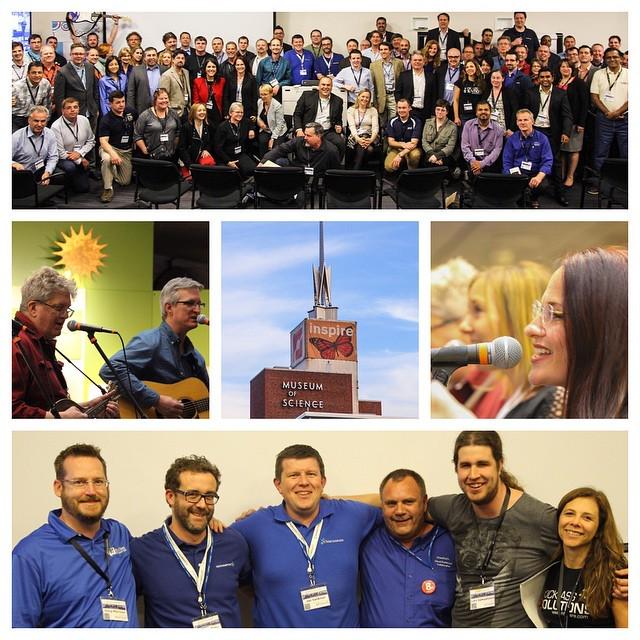 (Photo ©2015 by
Oliver Heinz
)
There a some really good ESS events all around the globe, but my focus topic is best covered by Social Connections. I like the agenda with all the different topics it covers: announcements (René Schimmer will show IBM Connections next ); Technic (master brains like Victor , Martin and Sjaak will speak); Deployment; Development (e.g. Paul and René ); Use Cases (Alan Hamilton ); or Adoption. And the best of all there is room to get the speaker personally for deeper discussion during the day and on the evening reception . Best chances for growing the own knowledge.
After "only" attending and speaking up until now, This time Ii got the chance to help organizing this event. So, for the last three months I had the honour of assisting Wannes, Stuart, Simon, Doug, Lars, Martin, Jan, Maria and Femke in creating "Social Connections 9". It is my sincere wish that you will like this event as much as I enjoyed all the events I "only" participated in before.
This time I am presenting two sessions, one with Victor Toal on IBM Connections Administration and a renewed "Best and worst practises deploying IBM Connections" . I am looking forward to co-presenting with Victor – I think we are a funny, yet dynamic duo with strange German dialects (him Austrian and I Bavarian), but we will (try to) speak in English, so all the people can follow, not only Germans with a fair understanding of the more beautiful German dialects ….
So, this is enough of me, my opinions and an introduction into German dialects – you Can still register for this event and I urge you to if you have not done so yet – think of all the lovely folk you can finally meet and interact with!
Registration is still open and thanks to our great sponsors it will cost you only 179€ (excl VAT), which also covers the admission to the AWESOME gala reception .
What are you waiting for?